​
I'm a product manager with a focus on agile software development. What does this mean? It means that I like the mental discipline that's needed to bring a product to market, and I'm a true believer in the idea that perfection is accomplished through iteration, not through 100-page requirements documentation. I really, honestly believe that the world is made better through software, and that the only thing engineers can't do is create a hover craft. I'm a nerd with a background in the humanities. I love talking strategy, then translating the big vision into a plan that I and the software teams can execute on. And, being a product manager in Portland means that, at the end of the day, I like a good IPA.
Working at WebMD confirms what I love about software product management: the problems are endlessly interesting, the tradeoffs require clarity and discipline, finding solutions demands teamwork, and, if the product / engineering tango is done well, the process itself leads to better decisions and to a better product.
Healthy Workplaces
​
Healthcare costs are on an upward trend, and have been for many decades. Large employers are out-of-pocket for much of that cost increase because they're the ones that pay the health insurance. But it's hard to change human behavior and to bend the healthcare cost curve... Enter WebMD and the industry-leading SaaS wellness platform that helps employees make healthy decisions. The result? Healthier employees, fewer serious illnesses, and lower insurance bills for our clients.
Great Products Change Lives
​
My first week at this job exploded everything I knew about workflow and workplace communications. When the dust settled, my paradigm of how people work had changed. This company does exactly what it says that it does. It builds software that changes the way work gets done. Email is broken. Workflow is inneficient. Too much time is spent looking for information. Too many emails are sent, with too little to show as a result. There's a better way, and a better product to do it with. Jive is quite simply the most mind-blowing software I've every gotten my hands on.
I'm tickled by the company's genesis story, which goes something like this: The founder's brother gave his family pedometers for Christmas back in the early 2000's. The founder, being a competitive sort, and also a crazy creative coder type, sat down and whipped up an online competition framework so his family could track each others' steps. Soon, extended family wanted in. Then neighbors and friends. Then strangers. And eventually, companies started calling, which is how the product was born...
Growth Stage
​
Walker Tracker was one of the first SaaS companies in the corporate health and wellness space. We provide online walking challenges for clients ranging in size from 25 employees to 25,000. The CTO, whom I had worked with on Taleoh, asked me to come on to help grow their product and to guide them through scaling up. In the first year I was there, we tripled our user base and doubled our client list, largely due to good product marketing and to product decisions that made us more attractive to enterprise clients.
​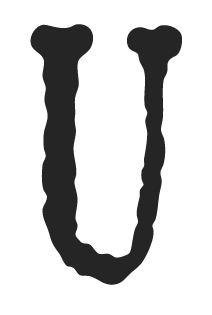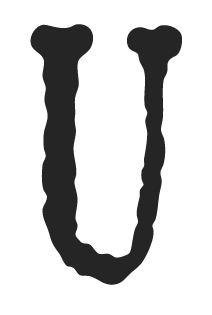 What is a wovel? A wovel is a web novel in which readers guide the fate of the story by voting on which way the story goes. Underland ran 4 wovels over the course of two years. At its height, we had 2,000 readers every week. We even got an NPR story out of it. Listen here.
Company #1, On Which I Cut My Teeth
​
In 2008, after three years as a book editor at Dark Horse Comics, I decided to launch out on my own and start an indie press dedicated to quality science fiction, fantasy, and horror. My first break was getting a national and international distributor--PGW. They helped me get my books into all bookstores, everywhere, and allowed me to grow Underland into what it became: a small but vital publishing company with 20 titles in print. Our books have been nominated for and awarded every major genre award, including the Hugo, the Nebula, the American Library Association Best Horror award, and the Shirley Jackson. Underland Press was sold to Resurrection House Publishing in 2013.
People, namely family members, frequently ask me to define "creative non-fiction," and I frequently turn myself into knots trying to do so. That said, here goes: Creative Non-fiction is a genre of writing in which the writer uses the tools of fiction--scene, exposition, pacing, language, etc--to write about something that actually took place. How much leeway a writer can take with fact is a topic of much debate.
True Stories, Well Told
​
The Creative Nonfiction Foundation is one of the oldest and most well respected non-fiction publications in the U.S. In 2010, I started a partnership with CNF and with founder and editor Lee Gutkind--the "grandaddy of creative nonfiction"--to launch and manage the foundation's book arm, called In Fact Books. We have titles ranging in theme from genetic therapy to end-of-life essays to true crime to nursing. Non-fiction is an interesting change from genre fiction, but I've learned that a book is a book at heart, and that the process is the same whether publishing a book about vampires or one about nurses.
Startups: Down-And-Dirty
​
The idea for Tale-Eoh came out of the feedback I heard from teachers during Underland's wovel project. Teachers kept telling me how great it would be to use the format of choose-your-own-adventure to interest early readers in texts. The idea developed from there, pivoting out of specific content we produced to a content agnostic platform that could bring any book to any student at any time, and serve as a communication tool for teachers to use with their class. Ambitious? You bet. About a year after launch, both Apple and Google got into the education sofware space, I realized that I wouldn't be able to be competitive, and I gracefully wound the company down. ​
​
My grandpa said that it's not enough to try and to succeed, you also have to try and fail. His point? If you always succeed in what you set out to do, you know you're not pushing yourself hard enough. It broke my heart to wind this startup down, especially as I saw the market itself ramp up. And I'm proud of how far we got--a working prototype, early adopters, a partnership deal with one of the big New York publishers--even if we didn't get all the way to the IPO.